I'm Running A Contest!!!
Hey everyone!  I know it's been a long time since I've posted anything on Tumblr. That's really just because I've gotten a pretty overwhelming response to my last post about my new campaign for Blood & Organ Donation. But I'll write an update to that this weekend.  THIS post is about my TWITTER CONTEST! Since I'm so close to the milestone of 20,000...
13 tags
So, So Much Hope
First of all, I'd like to thank you for taking the time out of your day to visit my blog. That you would care enough to keep up with me or check in once in a while is just so thoughtful. I truly appreciate all of your care and concern.  I am writing this particular blog post because I have been fighting hard in an uphill battle recently. My first inclination was to pity myself, hide out and...
5 tags
Bye Bye Stupid Kidney
Today is a pretty heartbreaking day. After an epic 23-month battle with my kidneys, specifically my right, I lost. I had an emergency visit with my urologist this morning after spending Wednesday, Friday and Tuesday in E.R. and found out that my major surgery in August (the 14th procedure/surgery since the beginning) was unsuccessful. It was our last hope to save my right kidney, and now it will...
30 tags
To Mommy Or Not: The Ultimate Question
It baffles me slightly that it's 2012 and I feel compelled to write this blog post. We, as a society, have come so far through so much, and some would argue we have lost a lot along the way. Genders, sexual orientations and races continue to fight for their freedom to be themselves while traditionalists and religious fundamentalists fight to maintain their strongholds in North America....
Lucky Surgery 13
Hey guys, If you follow my blog, then you have likely noticed my absence. I haven't written since I was last hospitalized around July 22nd after a stent removal left me extremely blocked (I was released a few days later.) If you're unfamiliar with the story of my illness, all the information is here on this website missydeyo.com - I would so much rather you take the time to read that...
The Way She Goes
Hey everybody caught out there in the interweb! I hope you're all having a splendid - wait, what day is it? I haven't written an update for a few weeks because I've ether been off gallavanting all over Ontario or snuggled up on the couch not feeling well, so here I am to inform you. However, instead of giving you dating advice, I shall tell you about my health! Sidenote: pretty...
13 tags
An Open Letter to Puck Bunnies (and Cleat Chasers)
Right away, you girls who refer to yourselves as bunnies or claim to be "for the boys" are already crossing your arms and putting on a pouty face. I call you "girls" quite intently, because very rarely would a woman over the age of 23 refer to herself as a bunny, and it's typically only boys (or a few men stuck in perpetual teenagedom) who enjoy it. Puck bunnies do...
4 tags
The Lonely Guy
This may sound like it's geared toward women but men, read along. There's plenty in here for both of you. So. We've all been there. A cute guy that I've hung out with in the past suddenly texts saying he wants to hang out. He suggests cooking me dinner, and I get suspicious. Is this a date? Well, some of you would allow yourselves to wonder and fret but go along for the...
8 tags
Confidence is Everything
Hello Ladies & Gents! Tonight I have something special for you: a dose of my dating advice! I've had quite a unique life. When I share my life story, people typically cry like babies and tell me I should write a book - and that's just from everything that happened before I turned 20! Since then, I've had a lot of incredible experiences, traveled all over North America and had...
P.O. Box!
Hi peeps!  This will be short and sweet because I need to clean my room and one of my best friends, farmer Erica Wallace (yes, she's seriously a dairy farmer), is coming over for a visit soon. A lot of my friends, Twitter followers and SBOTD fans have expressed that they'd like to send me cards in the mail - the wonderful crew at @LegendaryHockey talked about setting up a PO Box for...
1 tag
Good news!
Well, surgery number 10 has come and gone and it went pretty well! I'm writing to you from my bedroom which is a bonus in itself - I never know when I go in for procedures if I'll be admitted to hospital or not, and it is the biggest relief to go home!  Surgery on Friday was expected to be quite minor. The doctors were going to knock me out and take some pictures with a catheter so...
The saga continues.
I know I said I was deleting this blog but I just never got around to finalizing it. I had every intention of shutting it down and deleting my personal Twitter and eventually my Facebook because I wanted to focus on my website sportsbabeoftheday.com (@SBOTD on Twitter) - but I began to realize that the website is successful not only because of the content but because of who I am as a person. All...
1 tag
1 tag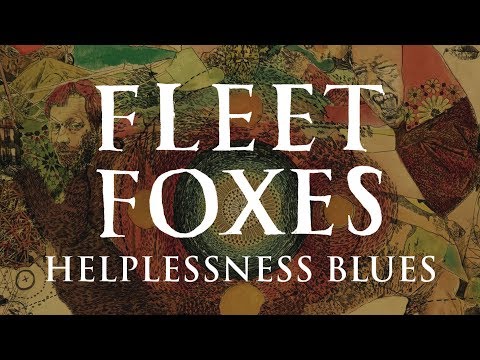 17 tags
10 Reasons For The Western World To Help Japan.
1. Chicken Teriyaki. Next time you stand in line at Subway to order a Teriyaki sub and your mouth begins to salivate, thank your global partners for inventing such a treat for your taste buds. Other food items invented by the Japanese include Miso soup, sushi, ramen noodles, Japanese green tea, and much more. 2. Transformers. While they weren't marketed under the 'Transformers'...
13 tags
10 EASY WAYS TO HELP JAPAN
I tried really hard to look for ways to help Japan for free but of course, that's next to impossible. If you have any creative ideas, please let me know! 1. Spread the word about Google's new "People Finder" to help locate or provide information on the whereabouts of the people of Japan hit by the earthquake and tsunami. MySpace it, text it, blog it, facebook status it,...
3 tags
What do we do?
You can thank my brother for this one. Every now and then I feel this itch in my soul to stop just living in the world and begin shaping it, changing it, and making a difference. I haven't felt this way in a while as I've been so caught up inside my own bubble, which, believe me, has no shortage of its own trials, tribulations, and excitements that keep me occupied. But today is different. I...
My Bucket List
Before I reach that pie in the sky, I aim to: 1. Attend a Stanley Cup Playoff Game 2. Throw a fabulous formal soiree 3. Swim with a dolphin 4. Have my portrait painted 5. Learn to speak French fluently 6. Be in a movie 7. Be a member of the audience of a TV show 8. Fold 1000 paper cranes 9. Send a message in a bottle 10. Make a prisoner my pen pal 11. Kiss someone I love in Paris 12. Write a...